Dental implants are sturdy titanium posts that are anchored directly into the jawbone and capped with realistic replacement teeth to provide the same security and usability as that of your natural teeth. Dental Implants look, feel, and perform like your own teeth. Only you will know the difference!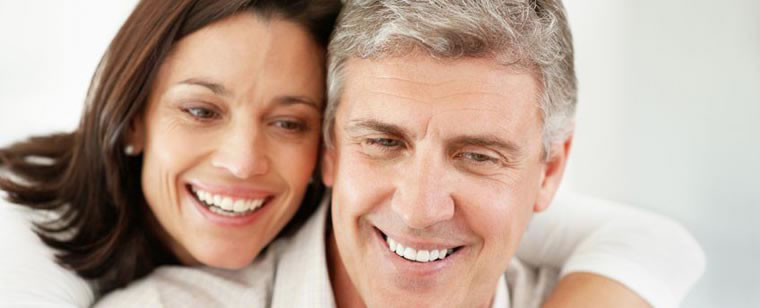 What are the benefits of dental implants over other treatments?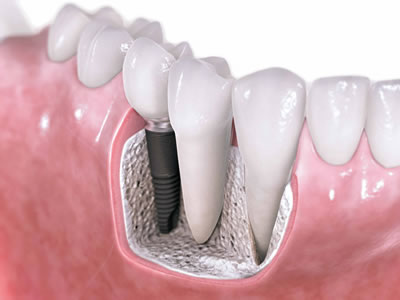 Why are dental implants often the first choice recommended by dentists and a standard of care compared to other options to restore missing or damaged teeth?
Next best thing to healthy, natural teeth.  Strong and stable, a dental implant restores a lost tooth so that it looks, feels, fits and functions like a natural tooth.
Built to last. Dental implants are a long-term solution. Dental implants can last a lifetime when properly placed and cared for over time.
Enjoy life without worrying about your teeth!  No need to stay home or feel uncomfortable in public, embarrassed because your smile looks different, or worrying that missing teeth will limit your ability to join in the fun. Teeth restored with dental implants let you enjyou your life.
Retain your natural face shape, and smile.  A face without teeth can sag and appear sunken and sad. Dental implants allow you to maintain the natural shape of your face and smile.
Protect healthy bone. Dental implants are the only dental restoration option that preserves and stimulates natural bone, actually helping to stimulate bone growth and prevent bone loss.
Keep your teeth in your mouth – not in a cup. Brush, floss and care for teeth that have been replaced using dental implants exactly the way you would natural teeth – in your mouth.
Speak easy.  Adjusting to removable dentures can mean struggling to pronounce everyday words. Dental implants function like your natural teeth.
Eat your favorite foods! Taste and enjoy the foods you love without hesitation. You can bite naturally, eat virtually anything you want and, unlike removable dentures that can feel uncomfortable, you can experience the full taste of the food you eat with dental implants.
Protect your healthy teeth. Dental implants go in the jawbone, in the spot where your missing tooth root was, without impacting healthy teeth. They also help prevent healthy, adjacent teeth from shifting as they would if an empty space were left for an extended period of time.
More predictable than other repair and restoration methods. Dental implant treatment has a track record of reliable, long-term successful outcomes (an impressive five-year success rate of approximately 90% to 95%) and is often considered "more predictable" than other treatments.